Invest in Cambodia, Entrepreneurship, and Opportunities
Dusty roads. Khmer Rouge. A Dark Past. Ak-47's. Killing Fields. Pol Pot. Death. A New Beginning. Passports. Phnom Penh. Planting Flags. Investments. Opportunity. Cambodia.
ជំរាបសួរ – chomreabsuor and hello from Phnom Penh Cambodia. After meeting with startups, lawyers, bankers, entrepreneurs and investment analysts, avoiding riots (5 were shot and killed this last week) I report from this exciting emerging market about obtaining a 2nd passport, investing, starting up a Company in Cambodia.
Past Problems.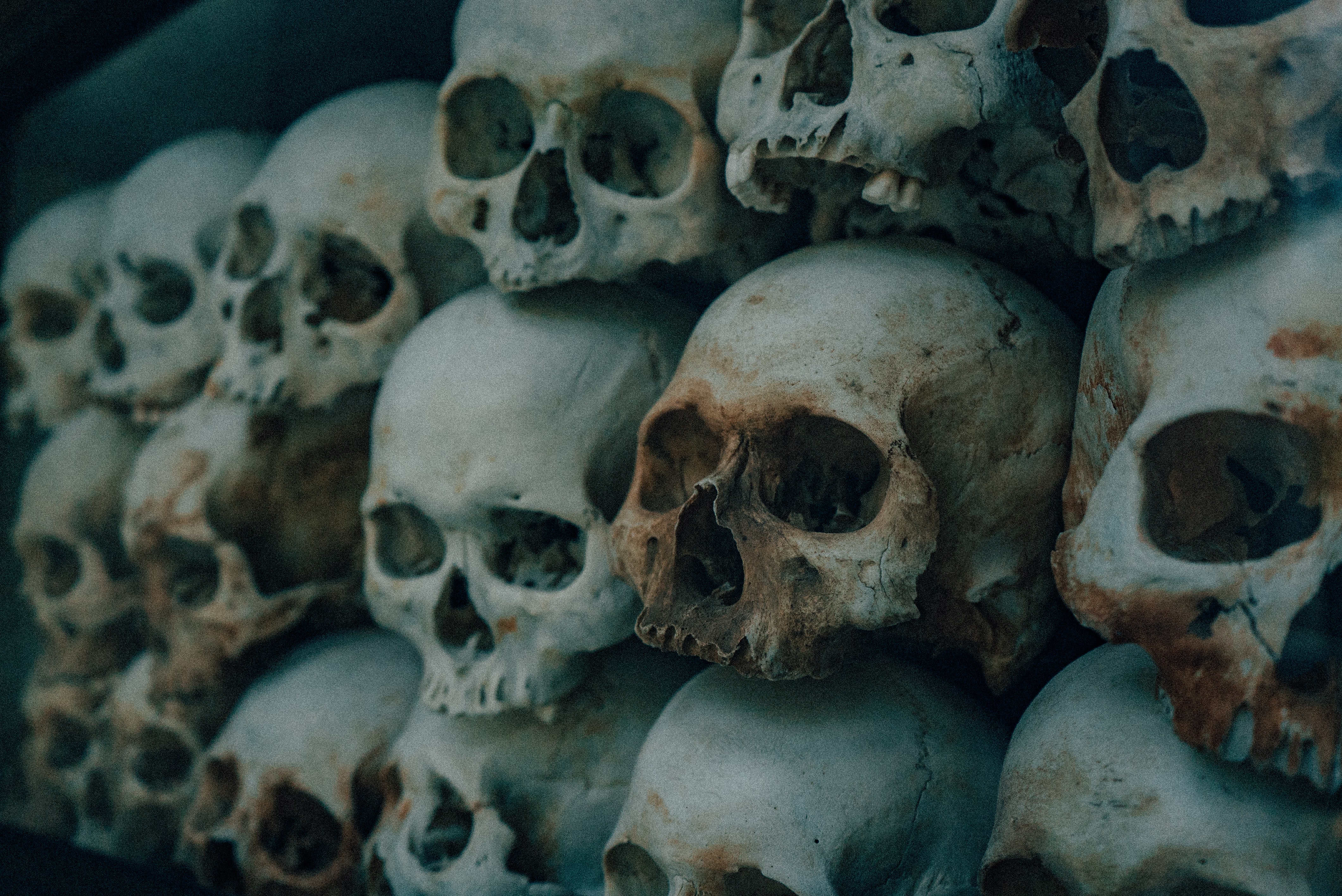 Emerging from the genocide of Pol Pot and the Khmer Rouge regime which engaged in the genocidal and systematic destruction of the country, a large segment of the population was killed off – leaving Cambodia with an extremely young population (60.8% of the population is 24 years old or younger) and plenty of problems still yet to solve.
The infrastructure is a mess, and on many streets, you'll encounter gigantic potholes, low hanging power lines, and cars parked on the sidewalk. The city of Phnom Penh has a gritty feel to it. There are no illusions – the place still suffers from poverty, and beggars are everywhere. However, through the death and destruction, a new, young and educated working class (as well as "re-pats") have emerged, and it's not rare to see Range Rovers and Lexus SUVs, the result of thriving business in the Kingdom of Cambodia.
While most of the world took a step back during the 2008 financial crisis, the banks in Cambodia emerged relatively unscathed, as the majority of the population doesn't even have a credit card to their name, let alone a subprime mortgage.
Present Opportunity
Cambodia is a prime example of the opportunity available in South East Asia: a country for decades in turmoil which has emerged with a young, bright working class. New technology allows for a "leapfrog" scenario where dramatic advances in growth are possible. Some might argue that Cambodia hasn't shown a history of success – but this is precisely what is exciting; it is starting from a low level and has room to grow.
The working class doesn't have the feeling of entitlement (or general malaise) that plagues western society youth. They are ready and willing to work hard long hours for acceptable wages. As an entrepreneur, I can tell you I'd rather hire 5 Cambodian developers for the price of 1 European developer any day of the week. This low cost of labor gives companies in Cambodia a staffing advantage.
Cambodia is starting out at a low level – but it has room to grow! Unlike the old money, stagnant and overworked economies like the USA, China or the EU – Cambodia is just starting out in the race. Unlike these economies which are overburdened by debt, bad decisions and have been running at high growth for years, Cambodia's engine is primed, pumped and ready.
Capital also isn't easily available – which means favorable terms for investors. Many VC firms don't have the ability to do the proper due diligence or restructuring of companies necessary for foreign investment below a certain threshold.
Phnom Penh Cribsheet
Stay
Samsara Villa. Right next to many of the embassies. Quiet street, clean, safe, poolside breakfast included.
The Quay Boutique Hotel in Sisowath Quay. Well lit, main area – directly next to the Royal Palace. Probably the most affluent and safe place in the city. This hotel has affordable suites and is a 5-star hotel. Email manager Than Sothea for a discount.
Eat
Enjoy grass-fed beef next door to the Quay at the FCC – Foreign Correspondence Club. This restaurant and bar has great views of the river and used to serve as the prime location for journalists to exchange documents, government secrets, and is perfect for you to feel like a spy while enjoying the quality French cuisine.
Do
Go Shoot Guns – the shooting range I went to was surprisingly well run, with each bullet (apparently) counted and registered with POS software. I was shocked to see them scanning a barcode for each clip of bullets I purchased.
Being American, I can't resist the chance to shoot off a large gun. If you'd like to shoot a handgun, submachine gun, or even rocket-propelled grenade – the choice is yours.
Don't
Go out alone on quiet streets at night.
Expect great good service.
Expect great good wifi connections.
Go to Heart of Darkness.
If you visit Cambodia, then you need to realize the reality of the country. They lived under a tyrannical dictator who murdered half the country, within the past few decades. Though the country and city emerged with potential, the current government has yet to bring it fully into the 21st century.
Entrepreneurship
I've also spoken with several foreign entrepreneurs who each spent between 6 months – 2 years into starting up a company in Cambodia.
A close friend is starting up a cross-fit gym in the city. There is no competition, and if they are able to attract enough clientele – they will have an attractive expat offering for the expat employees of NGOs, funds, bankers and other expats living in Cambodia. There aren't other CrossFit gyms, so they will have 100% of the market. Time will tell if there are enough members of the crossfit cult in Cambodia.
An issue with Cambodia is that there is not a large market – and many startups must go worldwide from Day 1. I met with the owners of several different technology companies, including the makers of Asva The Monkey (a gaming startup) whose app reached #1 in several countries.
I also met with a development shop who is pushing out several games, and a digital marketing agency. I asked them about their problems and pain points, as well as what they enjoyed about living and running a technology company from Cambodia.
Advantages
Low Cost
Cheap Labor
No Competition
100% Ownership of Foreign Company
You might think it would be difficult to open and start up a Cambodian Company – but every entrepreneur I spoke with mentioned how it was relatively painless, and that within a month they were set up with an LLC, a bank account, and an office space.
Others explained that when they went to a one-stop service center – they said to come back when you are profitable because there is no point in getting legally set up, as there is very slim chance you will ever be hassled.
When asked about the sense of corruption – all explained that they heard it was a problem for some businesses, but it never happened to them. The president of a privately held bank that I met with told me this statement about corruption was true in a sense, but many times those on the "take" knew who to hassle, and who to stay away from. The general sense was that foreign companies (particularly those who are not well understood and may get their profits from the internet) are largely ignored by both methods of official and unofficial taxation.
Should be noted that all seemed to enjoy the lifestyle in Cambodia. There is a relatively large French expatriate community – and it seems to be easy for members of this community to integrate with local friends, food and lifestyle. No one I spoke with seemed to have any plans of leaving. It was Cambodia for the long haul. Perhaps not a place to plant a strategic flag…
Disadvantages
The bottom line is this: as is with many emerging economies in Asia – just being there, with experience and balls to start a business in an unsure environment gives you an advantage. The tax is low, the money is there, and it's damn exciting.
Payments
All of the entrepreneurs I met in Cambodia were targeting the worldwide market, with a minor focus on Khmer and the local market. They explained this was because most expected rather low prices, but also that the end consumer is somewhat hard to reach. This is because there are no payment processors, and other things like the apple store are inaccessible. Therefore, many circumvent this restriction with something like a BVI Company and Hong Kong Bank Account, or Singapore Set Up, this is an increasingly common legal entity structure for companies in emerging markets.
E-Commerce
The e-commerce situation in Cambodia has yet to lift off. Rocket internet was unable to crack the model, despite having heavy financial backing from Goldman Sachs, they pulled out within a few months. The main issue faced by e-commerce in Cambodia is infrastructure, primarily the problem of online payments – but if we contrast the company eCommerce in Thailand as a model (which has drivers who pick up payment from the end consumer) it is a problem that can be overcome.
Invest in Cambodia
Quite honestly it's not easy to find invest-able assets in Cambodia. There are issues with the local legal system that will scare most investors away. There are a number of different agriculture plays which are obvious but necessitate a joint venture agreement with a local partner. For instance, the country only produces 1 crop of rice per year, when really they should be doing 2-3. Furthermore, the rice must leave the country for refinement, when ideally it could be done onsite for a lower price.
Investment Via Fund
There are a few funds making investments in Cambodia. Most notably, Leopard capital got their start in Cambodia, deploying money into projects such as Kingdom breweries. There is actively very little investment capital to be found. DEVENCO is one such fund that is currently raising just 3M for a fund. Micro-financing for the bottom of the period is a huge need in this country.
Angel investment
You can, of course, deploy capital into startups directly, but there are some issues with this.
Due Diligence is a problem to invest in Cambodia because it is not unknown that many companies in Cambodia will have less than authentic bookkeeping. Therefore, doing due diligence on past years of operations can be a messy undertaking.
Sourcing deals is a problem. There are a number of different companies looking for capital, but most aren't at the level where capital is yet available.
You need to be on the ground and have local expertise – and many aren't willing to live in Phnom Penh.
The banks are not going to lend money out to most startups or SME's. So entrepreneurs in Phnom Penh rely on family and friends. The talent is there (a good developer costs only about $400-$1200 per month) but because of the lack of funding, and the size of the market, startup companies must think worldwide from Day 1.
Bar camp in Phnom Penh attracted hundreds of young people. Clean code and good design knows no borders. I met with a few development shops looking to build products, one shop and their website GeeksInCambodia, are attempting to foster an ecosystem. It may not be silicon valley (or even Singapore) but give Cambodia a few years and it may start to resemble the startup scene in Vietnam (a handful of bootstrapped startups, with sporadic funding opportunities).
Platform Investment
Is there a way to invest in Cambodia's small companies without expensive carry fees, or high minimum requirements?
There will be soon. More on this in future letters.
Cambodian 2nd Passport
There are residency and passport considerations for the right amount of investment, from the right person, made through the right channel. However, like many emerging market opportunities, these often only appear with strong connections to local partners.
Obtaining a Cambodian second passport is something that most people do not have the channel to obtain. You need close connections with the right people, and it is a requirement that you invest in Cambodia. Real power rules. Gold is accepted as payment. Whoever has the biggest guns rules the country. Corruption and crony capitalism exists. This is a reality in a true frontier market.
With ASEAN opening up in a few years – this is an incredible option for the right person. Many in the country feel like there might be inflation with the currency, as there is currently a US dollarized economy, with only change being given in the local riel. Many predict that prices will rise.
If you do manage a Cambodian passport, you'll be an official member of ASEAN – which will open up work and investment opportunities in 2015. For example, you'll be able to own 70% of a Thai company through a Cambodian Passport, or a Singapore company. Of course, you could obtain 100% foreign ownership with proper structuring of a BOI company.
For now, I'll leave Cambodia. The good parts just couldn't seem to outweigh the bad and the ugly.
If you are starting a company or investing there – watch your wallet.