Why set up a company in Thailand | Corporate Structure
Each year, a tight-knit group of the internationally minded descends on the greatest city in the world: Bangkok, Thailand.
The conference, called #DCBKK is for the Dynamite circle.
I spoke at the inaugural event last October alongside Dan Andrews, Derek Sivers and Simon Black, and this year's line up of speakers was equally impressive and included Michael Covell, James Schramko, Jodi Ettenberg and Peter Shankman.
However, the highlight of any conference is always the networking done over drinks and meals, as the value producers and connectors of various industries are brought into one place (in this case – Bangkok).
To some, Bangkok has a sleazy reputation.
But it is also home to some of the best restaurants, bars and clubs in SE Asia.
Here is the boots on the ground report on where to go and where NOT to go in Bangkok:
Nightclubs and Networking
Soi 11 is now officially a tourist spot. In a few years, this will be no better than Khao Sarn Road. With Bed Superclub now closed, Q-Bar and Levels are the only reason to go down this road.
The KU DÉ TA brand has reached beyond Singapore and I went to the opening night. Highlights include multiple rooms, attractive Thai girls dancing on Trees, and of course – an exclusive VIP area with stunning views of the city skyline.
The KU DÉ TA brand in Singapore (located on top of the Marina Bay Sands casino) should not be confused with KU DE TA in Bali (they have a new location in Bangkok).
Interestingly, I've heard through the grapevine that the two owners are actually engaged in an international IP dispute.
Speaking of nightclubs, Insomnia is still your best option for a super late night disco. However, the name has changed to Insanity nightclub. This caused undue confusion as I tried to explain to the cab driver I wanted to go to Insomnia, not Insanity.
Eat Me is an awesome restaurant (ignore the sexual connotation, this is actually a respectable and very modern Bangkokian favorite). French restaurant Indigo is an expat-run establishment with delicious offerings, and a great place for an afternoon meeting over gourmet cuisine.
==================
Business Backpackers
That weekend I ran into Andrew Henderson, who recently wrote a blog post called: How to start a business in Thailand (and is it cheap?)
Andrew suggests that you not set up a company in Thailand because it is expensive.
I'm not sure one should ever start a business because it is cheap, and I actually think Thailand is an incredible emerging market to live and do business. Many other very successful entrepreneurs actually doing business here would concur that while the barrier to entry is high – this keeps out undesirables.
I've written numerous times about how to set up a Thai company, here, here and here, it is worthwhile to hit it from another angle.
So enough about nightclubs and networking, let's get into the meat and potatoes: incorporation, planting flags and Corporate Structuring.
Corporate Structure
In this article, you'll learn how to structure a Thai company with an overseas holding company, how to achieve a 0% taxation rate legally with a Thai company (I've covered this before under a different structure for companies which wouldn't qualify under BOI laws).
There are also industries to avoid that I've mentioned before, but will say again: tourism, food, hospitality are several that are particularly crowded where it would be difficult to find a competitive advantage.
There are however many industries which are wide open and the Thai middle class is surging upwards in per capita GDP.
0% Tax
And in terms of a global HQ – you might just find the taxation (potentially 0%), the skilled developers, and the cost of living makes you competitive on a global scale.
Thailand has lax transfer pricing laws – and servicing a foreign market with a Thai HQ is an option. It's also relatively easy to obtain tax residency in Thailand (which doesn't tax foreign earnings kept outside of Thailand – in most instances.
Unlike most stuff on the internet, I'm going to tell you why You SHOULD start a business in Thailand.
===========
Andrew Henderson is right when he says "doing business in Thailand is difficult".
There are a ton of things to consider before actually setting up and moving ahead with a Thai business.
The key is to speak to different experts to get different opinions. One of the options he explains is an Amity company. This is one option described in this article. The next article will describe a better option for incorporation
Why Set up a company in Thailand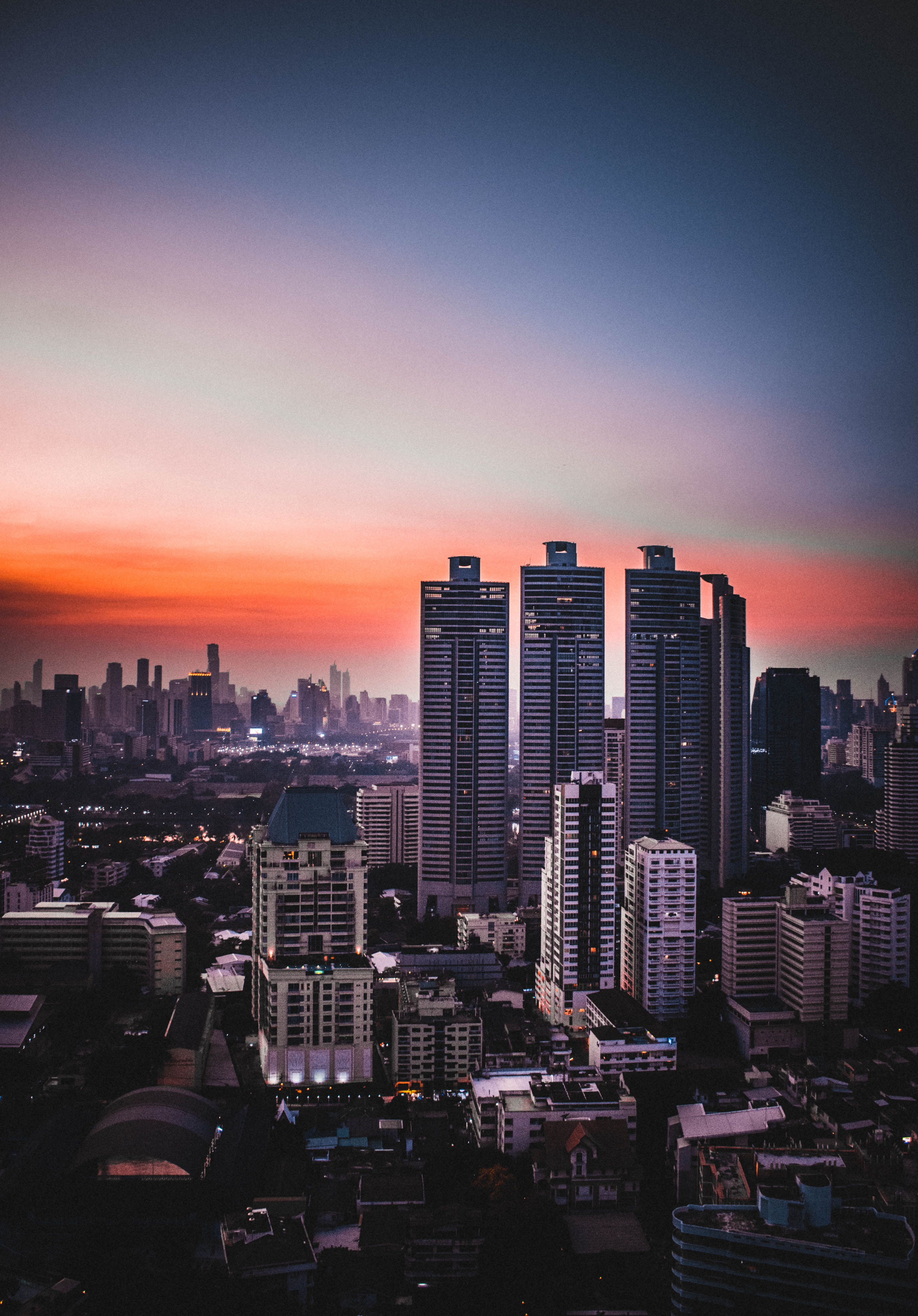 While difficult, incorporating in Thailand comes with many benefits:
Great young talent
Barriers to entry for competitors
Rising middle class
Large ex-pat market
High mobile adoption rates
Lax transfer pricing laws
Access to Free Healthcare
Developed Infrastructure
Developed Value-Chain
Plentiful Natural Resources
The potential for 0% Tax with Gov. Approval
The potential for 100% Foreign ownership with Gov. Approval
I know an intelligent and experienced entrepreneur who is absolutely crushing it in the mobile payments space. Out of courtesy, I won't give specific details, but soon you may be able to walk into any convenience store in the country and pay using his software.
If you are facing a potentially large tax bill – Thailand is a fantastic country.
It can be an effective tax haven in some respects. See this article and infographic for how you can live tax free in Paradise.
==================
Need more reasons to Start a business in Thailand? – Corporate structures listed next.
==================
Bangkok is the Hub of Asia
Bangkok, and moreover Thailand is blossoming into a tech community. There are mere buds, but you can see the formations of a flower that could arise in the coming years.
Will Thailand outgrow its international perception of a vacation paradise and turn into a tech hub?
Perhaps…
When you look at the rise of Singapore in recent years, it's obvious that the government needs to maintain a positive guiding hand in the process.
Most importantly: from the policy side would be to make it less complicated to start a company. However, there are already laws in place which allow for lower taxation of a Thai company if it can qualify under the board of investment rules.
Thailand Startup Scene
The first time I set foot in Thailand there was not an inkling of tech entrepreneurship, startups – just the occasional digital nomad, largely distracted.
Who can blame them?
However, Thai Society sheds a skeptical eye on the Farang ("Farang" is Thai for foreigner). Farang has a bad reputation for getting drunk, acting stupid and there is a pervasive fear that they will take Thai jobs.
Due to these fears, there are ominous restrictions on owning land, reporting requirements every 90 days and more.
To put it bluntly: it's difficult to do business in Siam.
However, despite the hurdles, Thailand is a land of opportunity…
The young people are well educated and are some of the most creative minds in the world. They lambast in the educational system, but they have the freedom to pursue individual pursuits which oftentimes include development or graphic design.
The Thai People can be extremely Talented
Your Costs are Low (certainly lower than San Francisco)
Ookbee – is one of the only Thai startups to go after the ASEAN market – and they've been doing well for themselves as of late, having raised 2 million at a US$8M valuation and recently pairing with Singapore Press Holdings (SPH). The investment was completed through the VC arm of the largest telecom in Thailand, which is similar to the funding arm of SingTel called Innov8 in Singapore.
The scene here is young and while it is not yet blossoming, it is starting to show a bud.
Thais are entrepreneurial by nature
and the graduates of universities here often have amazing design and development skills available at a fraction of the cost in the west.
However, they sometimes lack the leadership abilities. Plus, there can be a language barrier between the Thai people and the western speaking counter-parties. However, this too is changing. Many younger Thais have a more outward perspective; something the older Thai's refer to as the "ME generation".
There are Co-working spaces
Co-working spaces like Hubba in Bangkok City,
You'll never work alone
Within the next year, there will be co-working spaces in Chiang Mai, Pai, Hua Hin, Phuket, 3 more in Bangkok, and more… The startup eco-system is just getting going.
Time will tell if the government and a top-down methodology will be available to the young Thai entrepreneurs.
There are incubators
I spoke with a professor from Chiang Mai University and he spoke of how his incubator has created a backbone for many Thai people to learn the vital stages of entrepreneurship.
We laughed as he stated that the reason we don't see more entrepreneurship is that the government expects to generate a return when in reality they should kiss the money goodbye (although they will get it back from tax and social security payments).
To this day, they don't see the money as an investment.
The Thai government could learn from Singapore, where hundreds of millions of dollars have been allocated to support and foster SMEs who form the bulk and vital backbone of the economy.
There are (some) Investors
There isn't a ton of venture capital, but there are a few people who have made investments (golden gate ventures), 500 startups, and an absolute champion of an entrepreneur with numerous exits (name withheld for privacy) who everyone agrees is the first tech Angel investor in Thailand.
There are investors from Japan and Singapore… buyers from Australia and in some cases the United States.
The point is: if your product or service has enough traction – it is entirely possible to find investment – HOWEVER, a foreign holding company would be preferred by most investors.
There are no exits…
One major sticking point for the Thai market is that there hasn't truly been a successful exit to this point. Therein lies the problem. Without having an ecosystem where success can be modeled, it's doubly hard for the first entrepreneur to break down the wall.
Thailand may not be the next Silicon Valley, but it has a tremendous amount of talent, a new generation is beginning to emerge, and it has incredible and vast natural resources.
If you'd like to start up in Thailand, you should consider a foreign holding company and corporate structure that will allow you access to venture capital across the region.
The Startup Structure
(For Attracting venture capital)
If you were smart, however, you might choose to HQ in Singapore and license the IP through a holding company there. This gives you access to venture capital, because Singapore is the best place in the region to accept outside capital.
For investors to feel completely comfortable making an investment – some want to be able to have clear laws and courts which can easily process a judgement. This makes doing business in places like Thailand or the Philippines much more difficult, especially for honest businessmen who would rather not rely upon brute force to enforce contractual obligations.
I had a friend in the Philippines who made an investment in a loan company – and he rightfully demanded his payment of dividends from profits – but needed a security force with shotguns to go into headquarters to obtain the corporate documents in order to go to court. This would never happen in a place like Singapore or Hong Kong.
But in Africa, East Timor, Indonesia? This is all too possible.
That's why when picking a jurisdiction as a holding company – it's imperative to find a place with common law, effective laws, and courts, and that does business in English.
In Asia – Singapore is the only place that ticks all of these boxes.
There is a lot of money in Singapore and the government there has done a fantastic job in attempting to turn it into the entrepreneurial hub for the region.
The benefits of having investment through a Singapore holding company are such that the courts and laws are in English and common law.
This is quite a common structure, and many investors in the region invest through a Singapore Pte Ltd company. These entities are even used as a fund management company. However, the laws have changed in 2013 to make the management of a fund domiciled in Singapore slightly more stringent.
Tax Advantageous Structure
(for ultimate tax efficiency)
The most tax advantageous structure would come from having a headquarters or offshore company which licenses IP from the Thai Company.
This is slightly more expensive than the other options listed here because it combines multiple entities and branch offices.
However, if you can justify the upfront costs in set-up fee's, the ongoing tax savings could be tremendous.
Utilizing tax treaties is an intricate affair that requires the help of experts – but this is how the biggest companies in the world move billions in revenue to the bottom line, without getting killed by taxes in high-tax jurisdictions.
Example: IP is licensed to a Labuan Entity that operates from Malaysia, but collects revenue in US dollars. Due to the laws of Malaysia which stipulate that income collected to a Labuan entity in a currency other than Malaysian Riggett – there is no tax on this revenue.
In other words, the effective tax rate will be low, and this set up would be completely legal as long as the company abides by the transfer pricing laws of both Malaysia and Thailand. (and US tax if you are lucky enough to be American taxpayer).
The Thailand BOI Company
For 0% Tax
However, if a 0% tax company, you'll need to apply with the Board of Investment (BOI). For instance, a software company in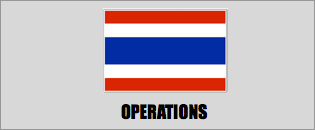 Thailand may be able to get an 8 year tax break.
For Work Permits
This will require a lot of forms and paperwork to be submitted for approval, but could be worth the hassle to avoid taxes legally and obtain a better rate than the normal 4:1 Thai to foreign national hiring requirements.
For 100% Ownership
The issue with most companies set up a company in Thailand is that the shareholder requirements can be burdensome.
While there can be exceptions, the laws are generally restrictive in comparison to business-friendly locations like the USA, Hong Kong or Singapore which allow for 100% ownership of a foreign entity. However, under a BOI exemption – you can own 100% of the company as a foreigner.
*BOI company options are described in depth in this article: BOI Company [INFOGRAPHIC]*
The Thai Amity Company
However, under certain treaties and exceptions (such as the Amity treaty, which is a treaty between the US and Siam that allows for 100% foreign ownership of companies) and cooperation with the BOI – one can receive more favorable corporate governance. I recommend against using a "nominee" (a shareholder in name, not in fact) as the government is advanced at clamping down on nominees.
Another option is an "Amity Company" which is formed under the Amity treaty of 1966. Under this treaty, 100% of the foreign ownership of a Thai entity by US nationals is permitted.
The rule is that at least 50% American directors and a minimum of 51% of shares must be held by American citizens.
Under the Treaty, Thailand restricts American investment only in the following:
Communication
Transportation
Fiduciary and Banking
Land and natural resources
Domestic Trade in agriculture
To Set up A Thai Amity Company
Incorporation of a limited liability company under the Treaty of Amity. The incorporation process under the Treaty of Amity is a rather bureaucratic and cumbersome procedure and involves (prior to the actual incorporation steps) the following stages:
1. Establish that the company has majority shares held by US citizens and that a majority of the board of directors and a majority of the authorized directors must be American citizens. This step will usually take around 3-4 weeks.
2. Prepare the documents and file with the US Embassy in BKK to obtain an official letter confirming that the company is qualified for the protection under the Thai-US Treaty.
3. Procure Ownership documents. Copy of passports of the American citizens to be notarized by the US Embassy (if they are in Thailand) or to be notarized by the Notary Public abroad (if they are overseas). However, if the American shareholder is a US corporation, you will need an affidavit, a copy of shareholders and directors' passports to be notarized in order to prove that this corporation is majority owned by American citizens and the majority of directors and authorized directors are American citizens. This step will take roughly 1 week.
4. After receiving the letter issued from the US Embassy, you will prepare an application for obtaining the FBL under the protection of US Treaty and file with the MOC. This step will take around 1 – 2 months.
Policy Change?
When doing business in a developing country, people frequently state that the laws could change at any time and the government is not "steady".
But find me a western government with laws that make sense and a steady government!
Time will tell how Thailand is able to balance the traditional Thai Culture AND the new age of disruptive Thai startups.
If the government wanted to take a proactive lead and change policy, they could model after Singapore:
Creation of the Thai Equivalent of an entrepass (an employment pass for entrepreneurs – perhaps without 90 day self reporting)
Allocation of government funds for startups
Encouragement of existing incubators
Tax holidays and better corporate structure
Quick Court system for Corporate law
Better reporting requirements and ongoing visa laws
—————
Disclaimers.
This information is posted for illustrative purposes only and is not tax or legal advice, and should not be relied upon for any reason.
Working in Thailand is illegal without a work permit, and the definition of work is very broadly defined.
Using a nominee director or shareholder in Thailand is not advisable.
The laws change frequently, there is no guarantee this is accurate, transfer pricing and international tax law is complicated, and this is based on my research, consultations with attorneys, entrepreneurs and my own experience.

There may be additional considerations from your home tax country. Americans should file form 5471 for a controlled foreign entity, form 8938 for each bank account that exceeds $50,000 and from TDF 90-22.1 to the treasury department for foreign bank accounts when the cumulative amount exceeds $10,000 in a tax year. See publication 54 for more details.
————–
TL;DR
Nightlife in Bangkok is like anywhere else, once you hear about it online, it's already out of style (except if you hear it on FlagTheory.com)
Doing business in Thailand isn't easy – but it never is! Most things worth doing aren't easy or simple.
Finding trusted advisers can make or break your business. Trust no one completely, always get a 2nd opinion from a tax lawyer, and at the end of the day –> make your own decision.
There are numerous ways to structure a Thai Company – many of which make doing business in Thailand more attractive.
It's always harder for Americans to do business abroad – however, Thailand (and India) are some exceptions where holding the dark Blue passport may actually make it actually easier because of treaties and agreements.
If you'd like to set up a time to consult with me read more here.
This article shows a little known but simple way to own 100% of a Thai company, without 4:1 foreigner to Thai work permit restrictions.