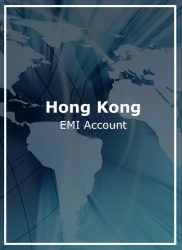 Open EMI Account in Hong Kong
Hong Kong is the largest financial hub in Asia and one of the safest and more convenient places to bank. Hong Kong banks are some of the most solvent and liquid banks worldwide.
There are no exchange controls and accounts are available in multiple currencies. In addition to a large variety of investment and insurance products.
Hong Kong banks are ideal for both individuals and businesses that require strong cash management services in various currencies and that have strong investment needs.
Hong Kong is also the gateway to one of the largest and fastest-growing markets worldwide, China. Hong Kong banks offer RMB accounts and payment cards.
Import/Export companies will have access to top trade finance services such as Letter of Credit and Bank guarantees.
Hong Kong online businesses with HK bank accounts also have access to a broad range of merchant accounts and credit card processing aggregators.
Hong Kong banks are also available for companies incorporated in tax-neutral jurisdictions. However, banks will want to see a solid business background, and a relatively low-risk commercial activity to onboard an offshore company.
Offshore companies will need to provide enough supporting business documentation such as business plans, invoices, contracts, letters of intent, etc. to satisfy the bank's compliance requirements.
All in all, Hong Kong is a perfect banking location for local and international businesses, companies doing business in China and individuals looking for strong wealth management and investment services.
We can help you open EMI accounts in Hong Kong. Accounts are available for individuals.
We work with 5 different EMI in Hong Kong. Each EMI has different eligibility requirements, types of accounts available and onboarding processes. We invite you to carefully review each EMI requirements and services below to better understand if their services meet your needs:
Our banking/EMI support service is not just a mere introduction to the bank. We assist you in filling out the business questionnaires appropriately and help you understand and provide business details, commercial information and purpose/use of the bank account that a given bank wants to know in order to approve your account application. Banks want certainty and clarity on how the account will be used. Everything must be watertight. We will work with you to make sure there is minimal 'back and forth' and a smooth account opening process.